About NRK Construction
There's "construction professional" and there's "business professional."

We're both.
When you choose NRK, you're supporting our deep commitment to creating valued jobs and exciting career paths in Louisiana and beyond. We are proud to serve as a model for woman and minority ownership in the construction industry.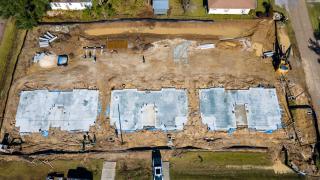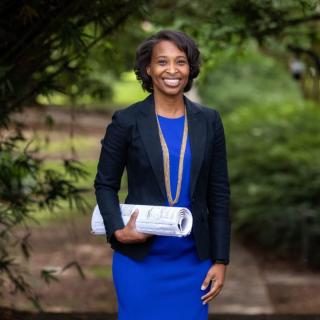 Our Founder
Norisha Kirts Glover
With a background spanning business consulting, education, and fundraising, Norisha Kirts Glover understands the importance of helping her clients meet their objectives. She gets it, because she's been the client. She's also been the consultant in charge of meeting deadlines, budgets, and expectations in the corporate setting.
In 2015, Norisha saw an opportunity to put these skills to work building the places and spaces that educate our children, care for our health, shelter families, and house the important work of government.
She prides herself on working closely with site owners, project managers, and architects at every step along the process – communicating often and quickly to get in front of problems, always with a solution in mind.
Our Team
Project Manager | Estimator
Our Business Blueprint
NRK is different in ways that matter.
Skills and service. Aptitude and attitude. What sets us apart is an uncommon combination of professional traits assembled to deliver a unique, client-focused experience every time.
Partner with us and you'll benefit from our:
Collaboration
How we treat people is important.
We work closely with owners, architects, and other stakeholders to create successful projects with no surprises and high transparency.
Capacity
Not too large, not too small.
NRK fills the sweet spot between often-overbooked large contractors and understaffed smaller ones. We have the team and the skills to get the job done without the inflated overhead.
Efficiency
Few clients have extra money or time.
We run a tight ship, fueled by constant communication. Our goal is to maximize what can be accomplished within the budget and the agreed-upon schedule.
Reputation
Our record speaks for itself.
Our core team has more than 50 years in the commercial construction industry — all drawn together to become a new kind of partner to project owners and architects.